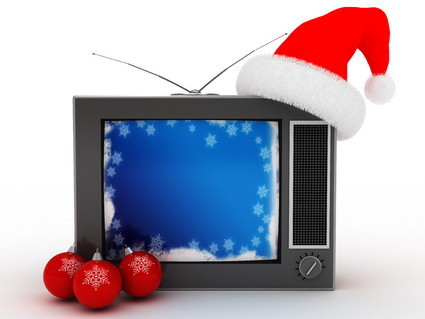 Happy Kwanukkah Winterval Festival Of Retail , Twenty-Fifteeeeeeeeeeen
Here's the festive Tee-Vee Pogrom line-up for Kwanukkah Day!!
Heeb-I-See One:
6.30 am 'Mourning Britain? GOOD'
Gaby Roslin chats to Josh Widdicombe about series 19 of his sit-com, "Josh".
Lenny Kravitz drops by to talk about his new role as Emmeline Pankhurst in Steven Poliakoff's play "Insufferable". Yottam Ottelenghi makes mince-pies, and faggots in puff-pastry served with a dark,rich, bitter jus.
9am "Hitler And The Evil Naazi Baaastards"(2015)
Pixar animation about the nastiest person who ever lived.
And his dog.
10.15 am "Torahpaedos Away !" (2015)
WW2 drama. Lord Greville Janner, Lord Leon Britton and Lord Keith Joseph
travel the planet in Jimmy Saville's submarine hoping to scupper some vessels,
wreck some hulls,split some mainbraces and blow some bulkheads,
whilst somehow evading capture.
11.20 "The Kiddy-fiddler On The Roof " (2015)
Roman Polanski's charming tale of an elderly violin-teacher (Woody Allen)
who lives in a New York penthouse and fucks children
1pm "Heston and Nigella Cuck Kwanukkah"
Recipes include Slow-Boiled Frogs, Jammy Oven-Dodgers , Jewish Canard with Zyklon Beans,
and for desert, Sophie's Choc-Ice

So get your striped aprons on and fire-up the ovens!!

1.30 pm "Anne's In The Attic"
Have you got anything up there that might need scrutinising by experts?
2.00pm "Friends (of israel)"
The one where Rachel , Esther, Amy ,David, Jonathan and Aaron
lobby for the immediate carpet-bombing of Iran
2.30 "Synagogglebox Celebrity Ludovico Special "
Josh Widdicombe is forced to watch his own show "Josh",
on a loop , strapped to a chair with his eyelids held open by tiny minorahs
3.00pm "Josh Widdicombe Dine With Me"
Josh Widdicombe turns up at ordinary people's houses with DVDs of his own
series and a bottle of kosher whine.
3.30pm "Jared Taylor's HuWhite Christmas Sing-A-Long"
Mostly homosexual celebrities join Jared and his band for a traditional musical treat.
Songs include
"Adolf the Red-Pilled Reichsfuhrer"
"Jungle Bells "
"I'm Dreaming Of A White Anything At This Point"
"Izzies Beginning To Look A Lot Less huWhite To Me"
"When We Was Three Kangs"
"Away In A Mengele"
"Dindu Merrily On High"
"The Holly And the Oy-Vey"
"In The Black Mudwinter"
"Little Honkey"
"Widdicombe, All Ye Faithful"
"Once In Larry David's Shit-com"
"Silence, Nig "
"Little Bomber Boy"
"Tailpipe Fairy Of New York"
4.30 "Nazi Hitler And The Hitler Nazis:Six Million Reasons To Hate Them Forever"
Simon Sebag-Montefiore and Simon Schama tell us the truth we need to hear.
5pm "Nigella's Law Son"
Josh Widdicombe plays a jewish cop whose mum sells cook-books while he
books white crooks and cucks for black bucks
5.30 "Citizen Cohen"
New shitcom about a Rabbi
who ,when he's not cutting childrens dicks, is sucking them.
Fun for all the family,starring Matt Lucas and Tom Rosenthal
Directed by David Schneider
6 pm "Judge Grindr presents Mr and Mr"
A special festive celebrity version of the queer-dating show, with
Stephen Fry, Simon Amstell, Matt Lucas, and their partners
7pm "The Rabbi Of Dibley"
starring Rebecca Front and Tracey Anne Oberman
7.25pm "Hitler: He Really Was Horrible, Wasnt He?"
7.30pm "Heads Or Tails?"
Victoria Coren and Claudia Winkleman present the popular "Noahide Laws"-based quiz show
8pm "The Six-Million-Man Dollar"
Norman Finklestein presents a light-hearted festive celebration of Shoah Business
8.30pm "The Rise Of Evil: Hitler And The Nazis"
9pm "The Nation's Favourite Nazi Beatles Song"
"Let It Zyklon B"
"Hate Juden"
"All My Oven"
"All You Need Is Lufftwaffe"
"The Thule On The Hill"
"And I Love Fuhrer"
"Human Being For The Benefit Of Mr Kike"
"I Saw Hitler Standing There"
Which one will be Chosen by the People? YOU Deicide!!
10pm "Rabbi Got News For You?"
Jo Brand hosts the ever-so-edgy and relevant political satire show
10.30pm "Great Incontinent Train Rides and Railway Station Toilets I Have Frequented"
Micheal Portaloo recalls some brief encounters, with Mark Oaten, MP
11.15 "Uphill Gardener's World"
Uncle Monty Don decides it's time to re-soil his bed and spray his pansies with organic fertiliser
12.00 Heeby-See News, read by Nungali Budngungnopopo
12.20am (((American)))) Movie Triple Bill:
"Meet the Kuntz"
the classic kosher road-trip gross-out blockbuster:
Einstein the dog's got diarrhea and Aunt Ruth's prepared a bowl of hot chocolate sauce for Purim: What could possibly go wrong? !!
Directed by Irving Bergenblattsteinovitchniksky
followed by
"There's Something About Maury"
With the classic scene where Lena Dunham pretends to have a shit in a crowded restaurant but then actually shits and has to pretend it is chocolate moose but pukes as she tries to eat it, which sets off a puke-fest in the restaurant which goes on for 10 minutes until she pulls out a blood-soaked tampon and squeezes the dark clotted mess all over the Maitre D' (that's quite enough: Ed)
followed by
"Christ, You've Puked Sperm All Over My Blood-And-Mucus-Soaked Turd, You Fucking Asshole"
Seth Rogen and Evan Goldberg's masterpiece, directed by Judd Appatow ,starring Seth Rogen, James Franco, Jason Segel, Jonah Hill Feldstein , Jason Schwartzman, Aaron Bergsteinblatvitchniksky , produced by lots of people called Jonathan.
___________________________________
Black-Boxing Day Morning jihadITV:
7am :Anal Carrs' Red-Bull High-Rise-Car-Park Sand-Diving Championships
Live from Riyadh, Saudi Arabia. Gok Wan, Graham Norton ,Russell Grant, Andi Peters, Rylan Clark, Louie Spence ,Joe Lycett. ,Christopher Biggins and a plane-load of other tedious queers are tricked into getting a one-way flight to the Saudi capital to take a short course in aerodynamics.
"Homes Under Mohammed"
Property show.
Is YOUR landlord a PAKI?
Probably.
"Flog Her"
And cut off her clit while you're at it.
"Escape To Our Country"
The English Channel is no deterrent !!
Presented by Mohammed Abdullah
"Dont Smell The Bride"
Seriously, don't.
"When Hairy Met Smelly"
Pakistani dating show presented by
Abdullah Mohammed
"Allah Allah"
Laugh your head off with Mo and the gang
plucky Islamic insurgents in the Parisian cafe scene.
Starring Mohammed Abdullah
"Ready, Beheady, Cut"
Presented Abdullah Mohammed
"Are You Being Severed?"
Some Muzzies Do 'Ave Em (Clitorises)
with Mohammed Abdullah Mohammed
"Last Of The Ummah Swine"
Abdul Mohammed stars
other festive hijab-highlights include
"I'm Allah Partridge"
"Faulty Twin Towers"
"Antiques Road Bomb"
"24 Children"
"Currynation Street"
"Middle-Eastenders"
"Emmerdaal"
"Dinner? Dates"
"Camel Dine With Me"
"Jamahl Fix It"
"Baghdad's Army"
"Britains Got Taliban" with
Salman Camel
South Asia's premier pop-group Addis Abbaba showcase all their hits including:

Vindaloo
Dansak Queen
The Winner Takka Dahl
Chicken Tikka
Does Your Mullah Know
Gimme! Gimme! Gimme! (Iman After Midnight)
Urdu, Urdu, Urdu, Urdu,Urdu
Thankyou For The Modak
Mumbai, Mumbai, Mumbai
Nose Ring, Nose Ring
Take A Chance On Meat
Knowing Methi. Knowing Undhiyu
The Day Before You Camel
S.amO.S.a
Prefer Nandos
************************************
Return Of The Jihadi
The Empire Smells Black
The Phantom Nebbish
Attack Of The Cohens
The Foreskin Awakens
The Wizard Of Poz
___________________________________________
The Urban Yoof Channel: Upcoming programs for the New Year include:
"Wait Till Your Father Gets Home : Actually On Second Thoughts, Better Not "
"Keeping Up Court Appearances"
"Reggae Reggae Yates Presents:
"White People Are CRAP, Unless They Are GAY"
"Come Dindu With Kwame"
Samuel N-Word Jackson's Guide To The New James Bond:
"The Spook Who Raped Me"
"Never Say Nigger Again"
"Trayvon Her Majesties Secret Service"
"Moonraper"
"Kwanza Of Solstice"
"Dr Bonobo"
"Welfare Is Not Enough"
"Live And Let Muh Dik